Welcome
Welcome to the AAC Learning Center Moodle!
This site provides resources for learning about augmentative and alternative communication (AAC), and is a joint offering of the RERC on AAC and the AAC program at Penn State University.
If you would like to participate in the learning activities at this site, please register ( we do not share this registration information with anyone). Click on Access to enroll in the course.
Skip available courses
Available courses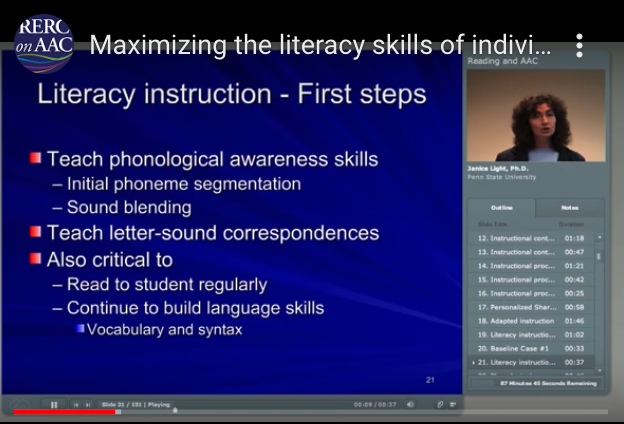 This area contains webcasts with optional quizzes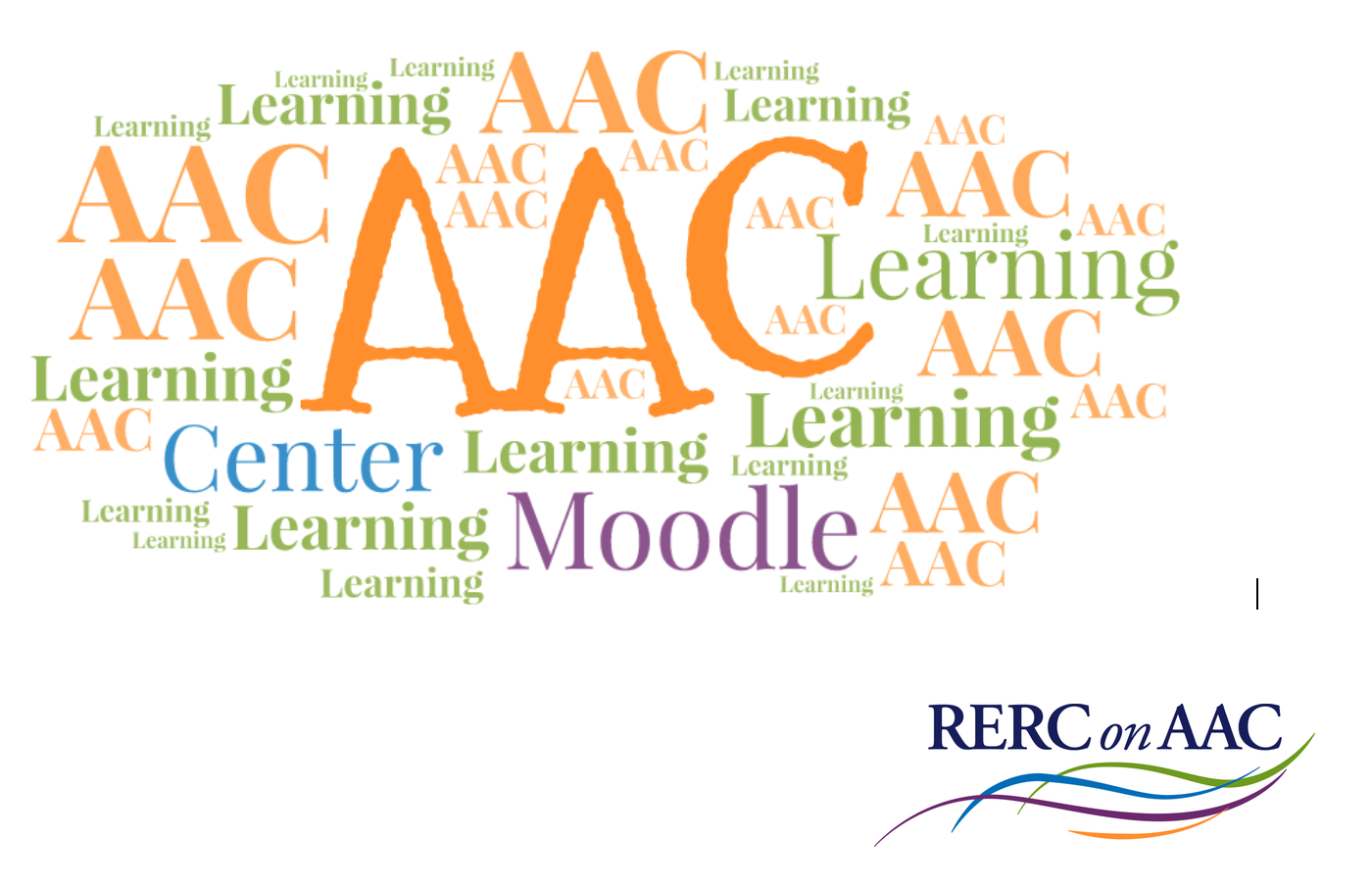 This is an an area for course instructors to view resources related to AAC Learning Center courses, and to participate in a forum on AAC instructional activities. If you are an instructor, please complete this survey (you will be taken to a Google Doc) to request access to these materials.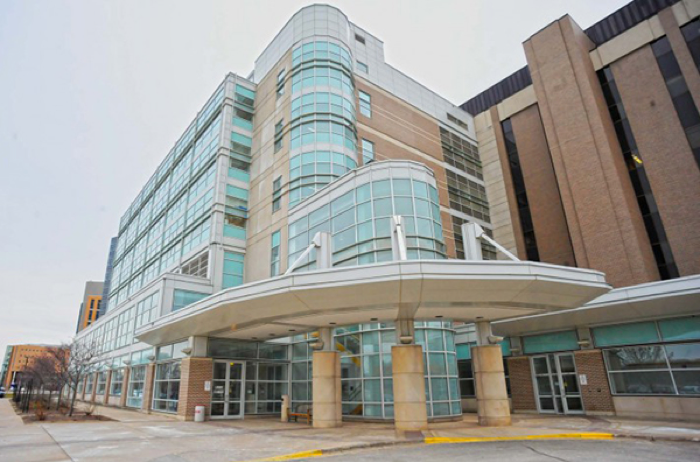 This module is designed for families and professionals who are making a referral to the AAC Partnership Program at Communication Aids and Systems Clinic at the Waisman Center in Madison, Wisconsin.